Matte Top Coat
Regular price

Sale price

$6.99
21-day matte wear , On like polish, Wears like Gel, Off in minutes.
Before applying please shake the bottle a bit for better consistency.
Matte finish. No Nicks, Chips or Smudges.
Requires drying under UV or LED Lamp.
Apply the polish in thin coat. Thinner - Stronger.
Always do a skin test with the drops before using and wait a few minutes to check for any allergies. Remove immediately if redness occurs.
Hema-Free TPO-Free Hpma-Free

All our products are HEMA free, HPMA free, TPO free and optical brightener(also known as fluorescent brightener) free. This means we've excluded the most common allergens from all of our products, including our gel polish color, base and top coat, and builder base gel.

What are HEMA, HPMA, TPO and optical brightener?

HEMA is an abbreviation for 2-hydroxyethyl methacrylate. It's a very small chemical that can be absorbed into the skin and bloodstream. In a study of 4,931 people during 2017, HEMA was the most common (meth)acrylate chemical to cause allergic sensitization. This result raised the concern of the British Association of Dermatologists and they published a paper in 2018 warning about the artificial nail products allergy epidemic.


HPMA is an abbreviation for 2-hydroxypropyl methacrylate. It's the next most common (meth)acrylate chemical to cause allergic reactions in the same study.


TPO is an abbreviation for trimethylbenzoyl diphenylphosphine oxide. It's considered a moderate skin sensitizer, according to the Scientific Committee on Consumer Safety, one of the independent scientific committees of the European Commission.


Optical brightener is often used to enhance the appearance of the polish colour, and it is suspected to cause allergic reactions when in contact with skin.

What problems can these substances cause in the body?

In 2018, the British Association of Dermatologists issued a warning that (meth)acrylate chemicals such as HEMA and HPMA in acrylic nails, gel nails and gel polish nails are causing a contact allergy epidemic. In a study of 4,931 people in the UK and Ireland, 1.5% of these people were tested positive for allergy to HEMA and 1% were tested positive to HPMA. The study also found that this allergy is predominantly found in women, who made up 93% of those affected.

 

Allergic reactions to these chemicals may involve loosening of the nails or a severe red, itchy rash, not just on the fingertips, but potentially anywhere on the body that has come into contact with the nails, including the eyelids, face, neck and genital region. Very rarely, symptoms such as breathing problems can occur.

 

Considering that inappropriate application may cause increased risk of allergic reactions, the European Commission requires that warnings reading "For professional use only" and "Can cause an allergic reaction" appear on the packaging of nail products containing HEMA.

 

 

According to a paper published by the Scientific Committee on Consumer Safety in 2014, TPO is safe when used as a nail modelling product at a concentration of at maximum 5.0%. However, the committee holds an opinion that TPO is considered a moderate skin sensitizer. Apparently the safety of TPO is conditional, using TPO-free products will protect you from the potential risks caused by TPO.  

 

Optical brighteners can potentially cause skin irritations. More research is needed to fully understand the long-term effects of exposure to these chemicals. Needless to say, using products without optical brighteners will keep you away from the potential risks.  

 

Based on these facts, it's clear that HEMA free, HPMA free, TPO free and optical brightener free gel nail products are much healthier choices compared to traditional products. However, please be aware that gel polish may contain other allergens that can cause allergic reactions. Due to individual differences, different people might be allergic to different substances at different levels. Therefore, it is recommended that you undergo a patch test with your dermatologist to identify your specific allergens.
THING TO NOTE

1. May cause ALLERGIC REACTION. Please take SKIN TEST every time before doing manicure. Discontinue using immediately once feeling uncomfortable.

2. Please DO NOT apply gel polish to nails that damaged or infected.

3. Please DO NOT over file down the nail plates or scrap off old polish with a sharp tool!

4. To protect cuticle/nails, please apply cuticle oil to nail after finishing manicure. Frequently use the cuticle oil to massage nail surface would be recommended.
HOW TO REMOVE

1. File off the top coat gently.

2. Soak cotton pad with acetone, then wrap around each nail tightly with tin foil, and leave it for around 10-15 mins.

3. Use an orange stick or a cuticle pushier to remove softened gel gently.

4. Clean and wash nails and then apply nail cuticle to nail (skin), massage a bit to improve nails health.

Beware: DO NOT over file down the nail plate or scrap off polish with a sharp tool. DO NOT barely soak gel nails with acetone.
Shipping & Returns

Shipping:  
North America:United States: 3-7 working days. (Free shipping)UK: 3-7 working days. (Free shipping)
DE: 3-7 working days. (Free shipping)
AU: 3-7 working days. (Free shipping)
ES: 3-15 working days. (Shipping from Czech warehouse)
FR: 3-15 working days. (Shipping from Czech warehouse)
IT: 3-15 working days. (Shipping from Czech warehouse)
NL: 3-15 working days. (Shipping from Czech warehouse)
SE: 3-15 working days. (Shipping from Czech warehouse)
Canada: 3-7 working days.
All Other EU Countries: 3-15 working days. 
Overseas islands and the rest of the world: Not available. 



Returns Policy:
You may return most new, unopened items within 30 days of delivery for a full refund.
We'll also pay the return shipping costs if the return is a result of our error (you received an incorrect or defective item, etc.).
You should expect to receive your refund within four weeks of giving your package to the return shipper, however, in many cases you will receive a refund more quickly. This time period includes the transit time for us to receive your return from the shipper (5 to 10 business days), the time it takes us to process your return once we receive it (3 to 5 business days), and the time it takes your bank to process our refund request (5 to 10 business days).
If you need to return an item, please Contact Us with your order number and details about the product you would like to return. We will respond quickly with instructions for how to return items from your order detail page. To reflect the policies of the shipping companies we use, all weights will be rounded up to the next full pound.
Refund Policy

Customer service comes first, we will always try our best to meet the demands of all customers. Whenever you are unhappy with it, just please kindly contact us, we are willing to help you to resolve it as soon as possible.

Here are the situations that you may meet:
Item not received:
a. Delivery on the way:
1. Parcel seized by customs: It is the buyer's duty to do customs clearance. So, you should contact the customs office to take your parcel once it has been seized. Please feel free to contact us If you need any documents to clear customs(such as an invoice).
2. Status of shipment stagnated for a long time: If the status of the parcel stagnated for a long time, we advise you to contact your local shipping agent to check it for you, at the same time, we will ask our shipping agent to figure out what happened to your parcel. You can keep in touch with us until the parcel is delivered successfully.
b. Unsuccessful delivery:
1. If the parcel is delivered unsuccessfully because of the wrong address offered by the buyer. We are not responsible for any loss caused.
2. If the parcel is sent to the wrong address or lost by the shipping company, we can resend the parcel to you or offer you a refund.

7 days exchange or refund:
You are encouraged to open the parcel to check the item once it is delivered to your house. You should contact us within 7 days if you are not satisfied with the item. Return/refund for no reason. If you want to return an item without any quality problem for exchange or refund within 7 days once it is received, please send an email to this email address with your order number entitled: aimeilinail@gmail.com
We will offer you the return address. But you are supposed to pay for the shipping.

Return/refund for quality problem please send us an email with your order number entitled if the item you received has any quality problem. such as wrong color, wrong size, wrong style, and so on. It will be more persuasive if you attach a picture of the packing box containing the shipping information and a picture of the item you received in the email. We will look into the case once we receive your email, then offer you some solutions.
Kindly reminder:
1. If you want to return it within 7 days, Please keep the item in its original packaging condition. Thank you.
2. We will add notes to your order before the package is returned, so please do not return the parcel before contacting us. Do pay attention you are supposed to pay the shipping fee.
3. Please write down your order number and other important information then send them back together. If you have any problem understanding our return/refund policy, you can contact us by email, here is the email address:aimeilinail@gmail.com

Order Cancelling: We can cancel the order for you if you contact us in time after your purchase. But orders can't be canceled once the parcel is shipped out. Please note that if choosing PayPal checking out, it needs 5-7 days for PayPal to complete the settlement. All rights to interpret are reserved by www.aimeili.us
Tips

1. Before you open the bottle, please shake the bottle to let the gel keep uniformity.

2. Gently buff off the surface of your nails, and seal the free edge (paint each layer on the edge of your nail), these will help your manicure last longer.

3. When you apply the gel must be thin. Thinner - stronger.

4. Use the same brand gel for the best result, can be use with other brands but not recommended.

5. It is normal for gel polish to remain sticky until you wipe it off with cleaner. You can use the cleanser/alcohol after curing each coat and then it won't be sticky and will give you a smoother surface.

6. If the polish doesn't push off easily, continue soaking until it does. You should not have to chisel the polish off!

7. Keep tight after use.
Share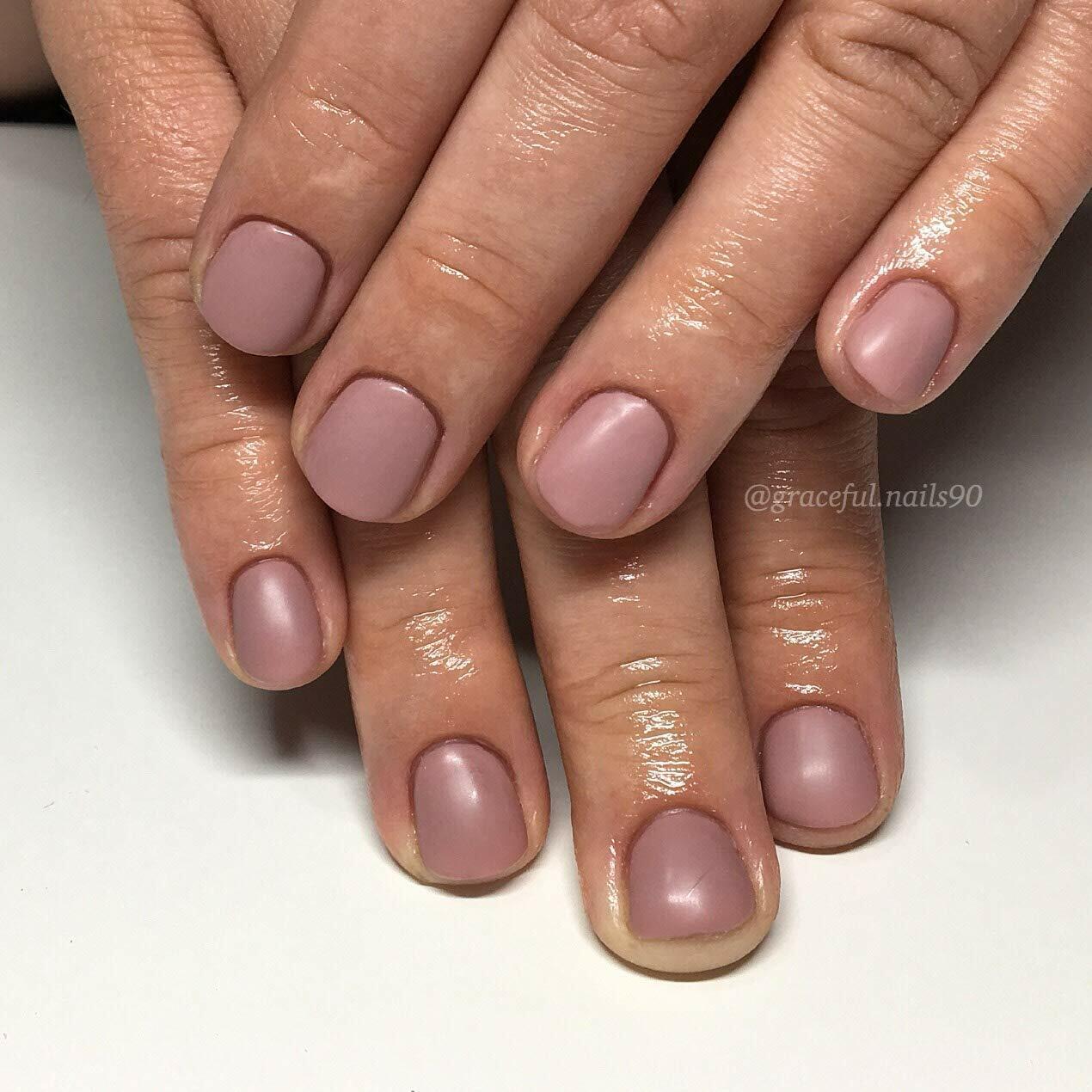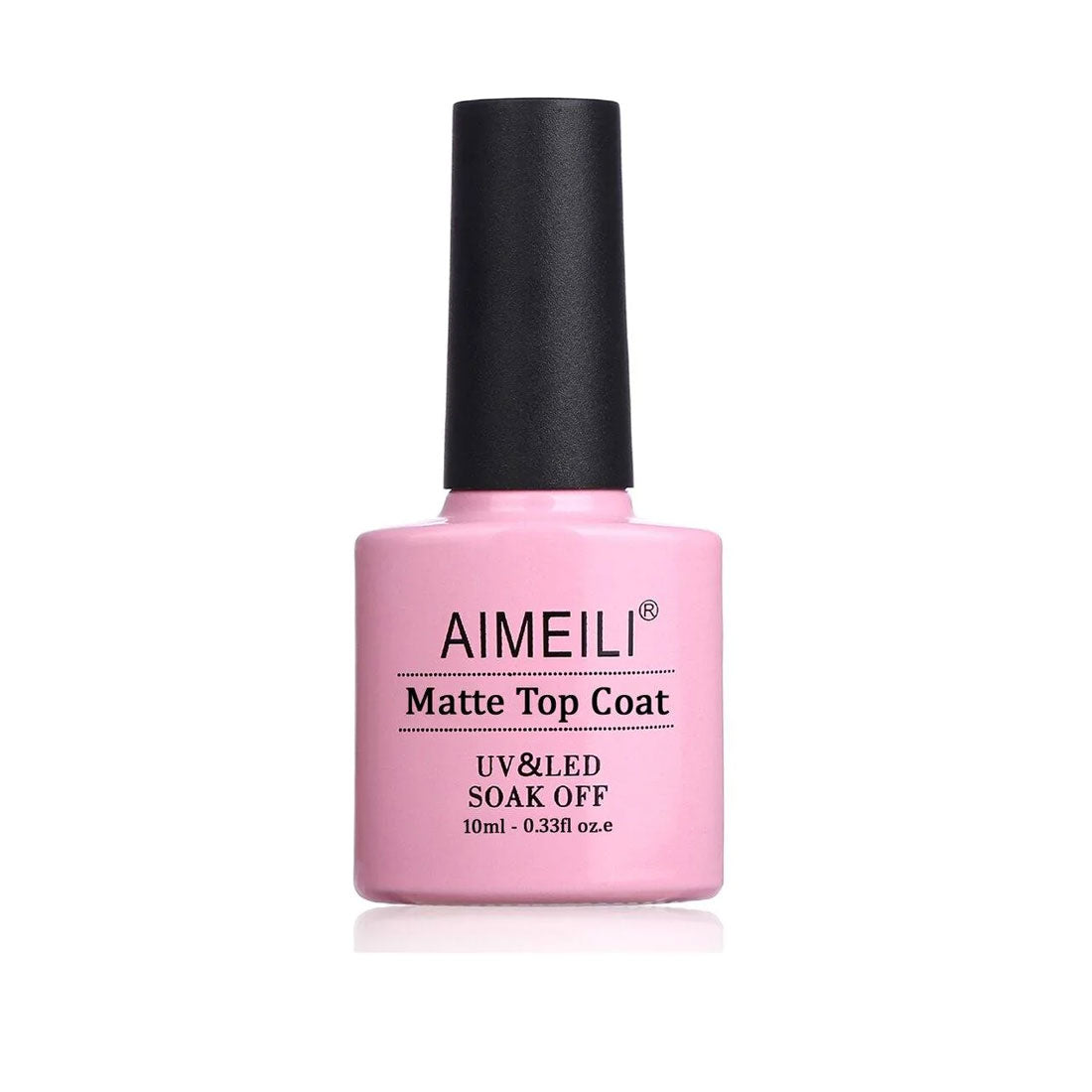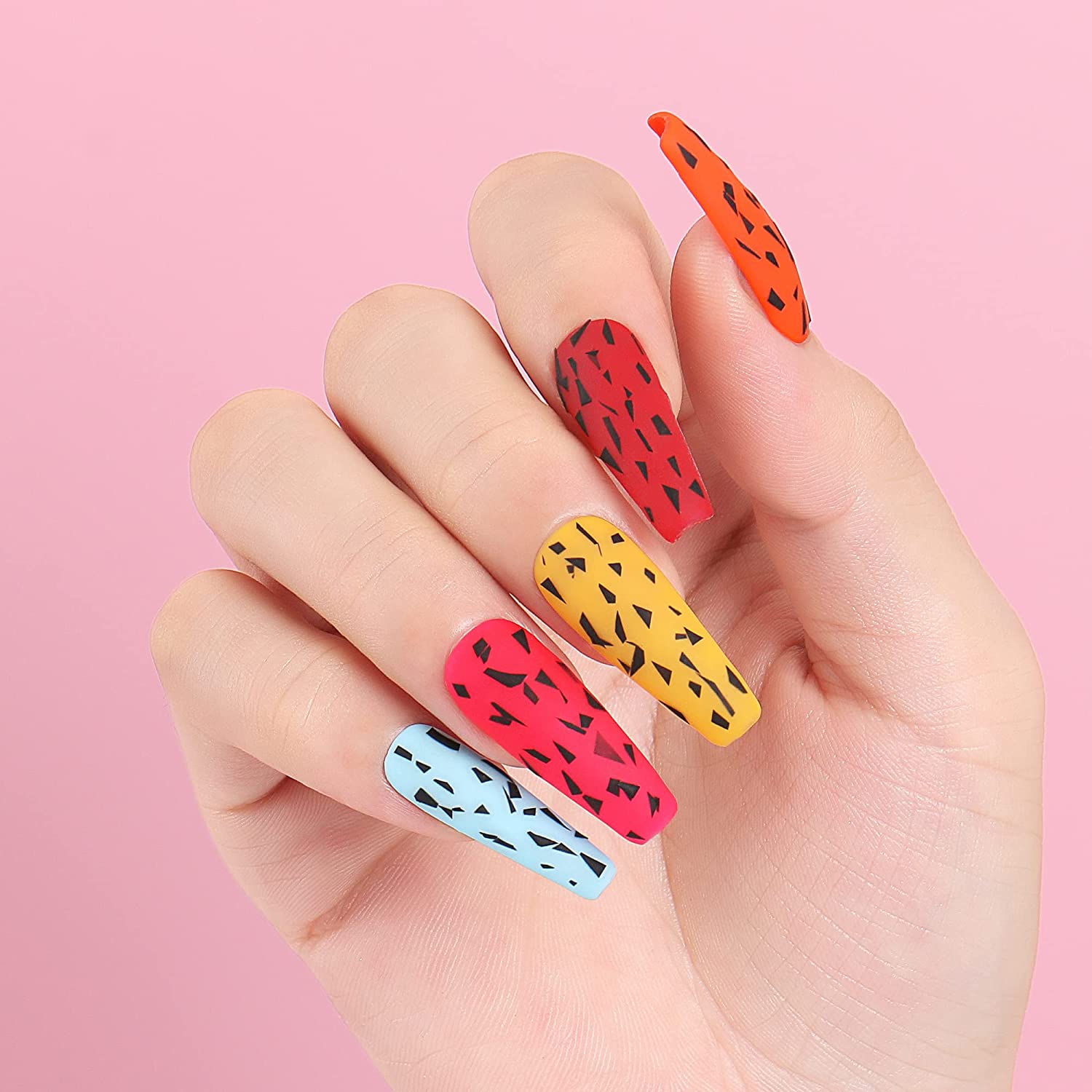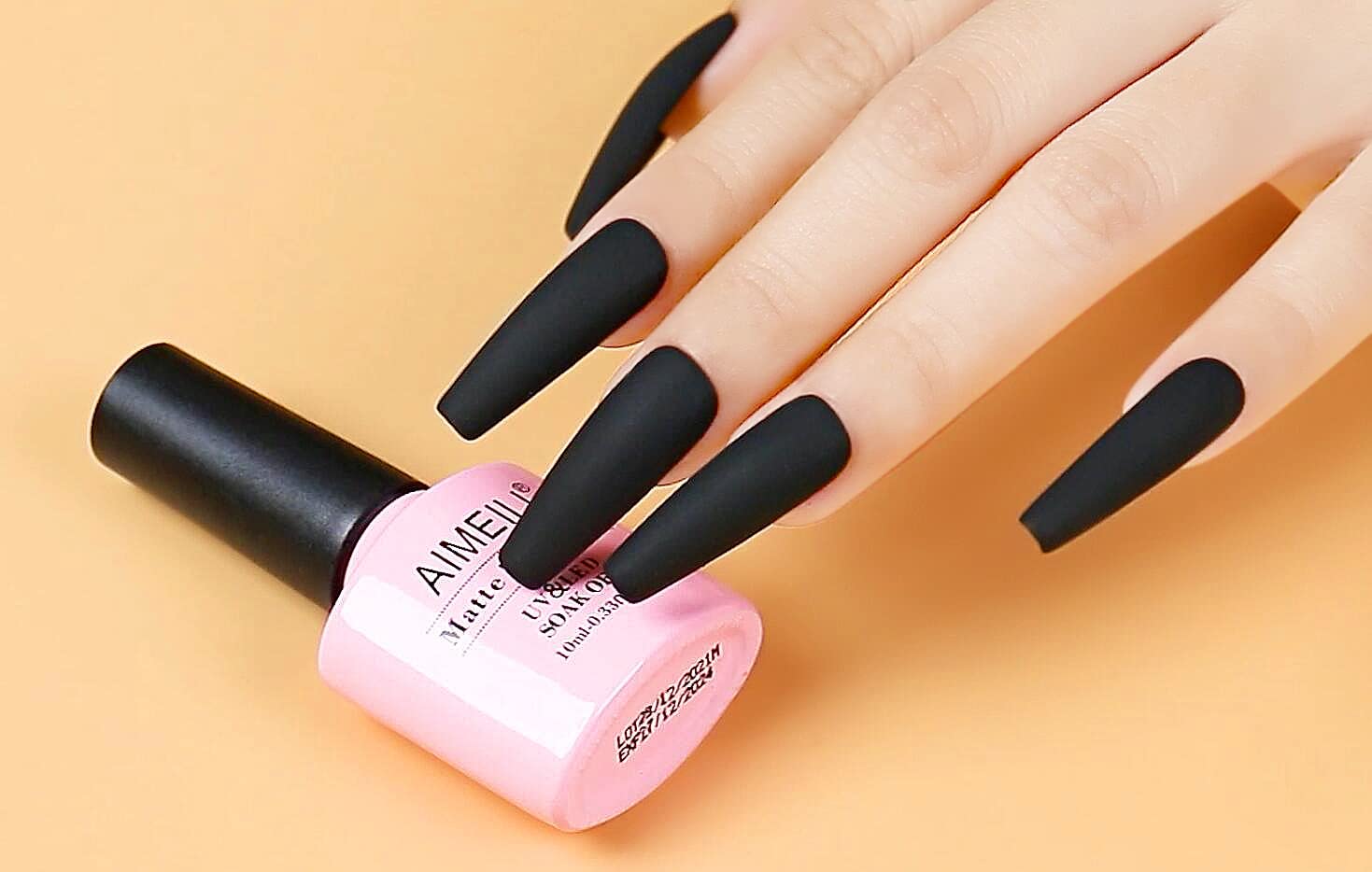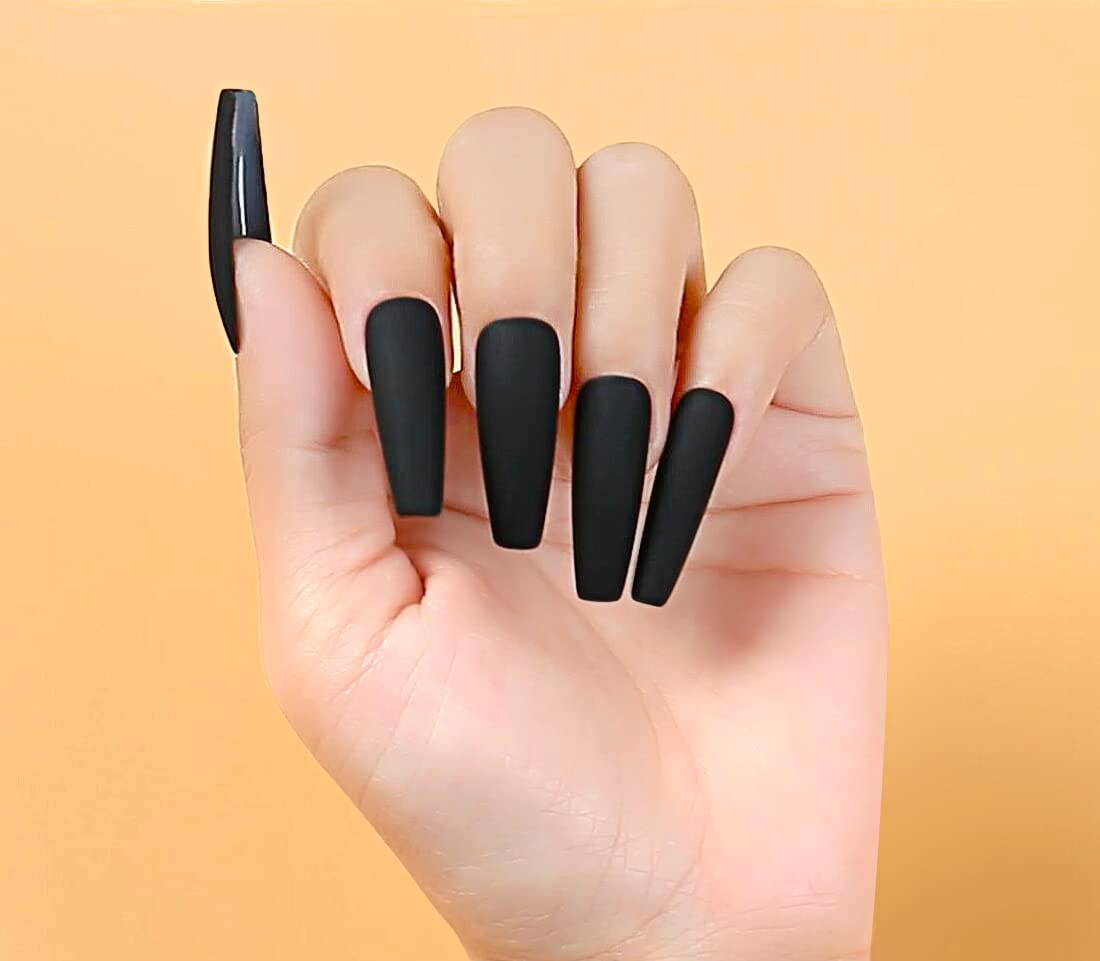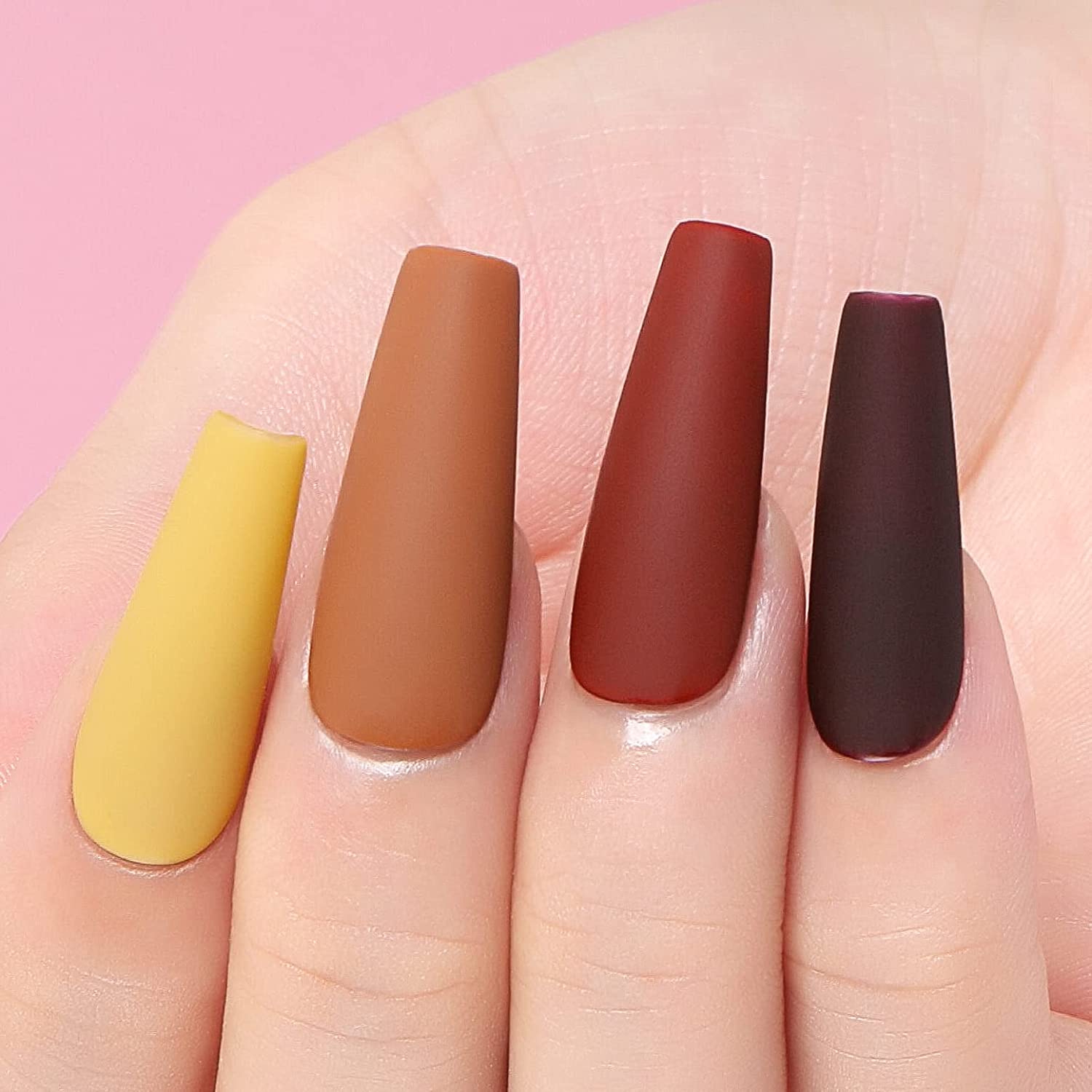 Perfect matte top coat, no streaks!
This is an excellent matte top coat. I had one from Beetles that came in a set and no matter what, it would always come out streaky. I set out to find another and discovered that's a common issue with matte gels, so I'm happy to report that this one definitely does not streak! It also stays matte for the entire length of wear, unlike the regular non-gel matte top coats I've tried. Also, FWIW, I do have very sensitive skin (moderate/severe eczema including on my hands) and this did not bother me at all. Fortunately, I don't get much contact dermatitis and haven't developed any gel allergies, but I want to avoid that at all costs, which is why I chose this brand. They seem to be a little more geared towards sensitive people, given that they carry HEMA-free products, and although this particular product is not HEMA-free, I appreciate that they do that and figured they might be a safer bet. It worked out well and I'm excited to try more of their products in the future!
10/10 recommend yes buy it now!
Everything by this brand is amazing. This matte shade lasts for WEEKS without any shine peeking through. Applies as shiny at first and then you cure it and BAM! Matte nails!
I have their primer, base coat, shiny top coat, and this matte one, as well as their nude colour collection. So perfect and last forever!
Last well gorgeous matte
Best matte top coat I have used. It's lovely. Lasts really well too, and is easy to remove I actually always file my top coats off. Really impressed with how long it lasts on the nails as matte top coats are renowned for showing signs of wear and tear much quicker than glossy top coats.